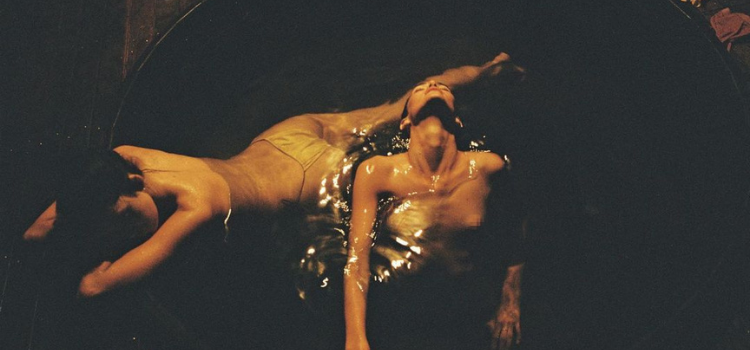 Frequently Asked Questions (FAQ)
Account (Shop ID) and Orders
Please enter the required information such as the recipient's name and address correctly. Insufficient or incorrect information may result in the inability to ship or deliver the product.
You can enter only one recipient name.
You can change it by yourself if it is before the payment is completed.
The delivery address cannot be changed after the payment is completed and the order is confirmed. Please note.
The order number is a four-digit number issued to each order. It is described in the purchase completion screen, and the "order confirmation email" and "product shipment notification email" sent after purchase. (If you don't see an email from us in your inbox, it may have been sorted into "Spam" or "Trash", so please check your other email folders as well.)
No, you can purchase without registering an account (Shop ID) on this site.
This could be due to one of the following:
・The payment method you are using is not supported. Please use the payment methods described on this site.
・The destination is a country/region where delivery is not possible.
The tracking number will be included in the shipping completion email. You can check the status of your order on the "Order Tracking" page using your tracking number. increase.
We recommend using a water-based lubricant with a condom. Do not use with silicone based lubricants.
Be sure to read the instruction manual before use and use the product correctly and safely. Please carefully watch the product introduction video on the site before using the app operation goods.
Our company promotes the creation of safe and high-quality products that meet the needs of our customers based on strict quality control standards in all processes from raw materials to finished products that we provide to our customers.
Plasticizers are widely used in the manufacture of PVC products. SOHIMIJAPAN does not use plasticizers that may be harmful to health, and uses highly safe plasticizers such as DINCH.
The products we sell are shipped directly from the factory. When you take the product out of the box, you may smell the material, but it does not affect the human body. Please rest assured. If you are concerned about the smell, please dry it in the shade in a well-ventilated place.
Be sure to wash as described in the instruction manual for each product. After cleaning, wipe off moisture with a soft cloth and dry in a well-ventilated place. After drying, store away from direct sunlight, high temperature and high humidity. Also, keep out of reach of children.
Some products are flexible and adjustable. You can bend it with the appropriate force or change the angle according to your preference, and you can seek a fresh pleasure.
We design our products to be as seamless as possible to increase water resistance. Friction and vibration inside the product generate a little heat, so it may get a little hot after using it for a period of time. Please rest assured.
Please be assured that we do not accept returns or exchanges for used or opened products. In order to ensure that our customers receive clean, defect-free products, and to help prevent the spread of COVID-19, all ordered products are thoroughly inspected and disinfected prior to shipment.
About Delivery and Shipping
For stock items, we will start shipping preparations once we have confirmed your payment. It usually takes 2-3 business days.
Delivery may be delayed due to remote islands, other areas, and weather conditions.
The package will be carefully packed so that no one can tell what is inside. Customers can rest assured.
◆Japan
 ・Shipping fee 500 yen
 ・Free shipping for purchases over 6999 yen
◆Overseas Delivery
 ・Asia 2000-2500 yen
 ・Other Areas 3000-4500 yen
◆Japan: Usually it will be delivered in about 3-5 days. Overseas Delivery: Usually it will be delivered in about 5-7 days.
(Due to the impact of the new coronavirus, delivery delays may occur in some areas due to the suspension of acceptance by delivery companies and the reduction in flights. Thank you for your understanding.)
Usually, it will be delivered by Yamato Transport. Depending on the circumstances, we may use Sagawa Express, JAPAN POST, or our contracted shipping company. Please note that we cannot specify the shipping company.
Cannot be specified when ordering. Please contact the shipping company from the tracking number you received, or apply by yourself from the absence notification.
It may take some time for the tracking number to be reflected.
If the delivery status does not change after a few days, please contact support@sohimijapan.co.jp with your order number.
You can get 1 year free replacement warranty. If you have any problems with the product, please feel free to contact us.
・ E-mail address: support@sohimijapan.co.jp
Even within the warranty period, the following cases will not be covered by the warranty.
・If you do not present the instruction manual for the product and if you do not activate the warranty
・Incorrect use and improper repair Failure and damage due to modification
・Failure and damage due to transportation, movement, dropping, etc. after purchase
・Flame, earthquake, flood, etc. Failure or damage due to natural disasters, pollution, or abnormal voltage
・Replacement of worn or worn parts, etc.
About Order Cancellation and Returns
On this site, as a general rule, we cannot accept cancellations of orders due to customer convenience, regardless of whether they are part or all of the ordered products. Please check the contents carefully before placing an order.
We take all possible measures to manage our products, but in the unlikely event that you receive a defective product or a product that is different from what you ordered, please contact our support immediately. (For damaged or malfunctioning items, we will replace them after inspection by our company.)
We do not accept returns unless the product is defective. Please be aware in advance.
This applies to products within 30 days of receipt. Product returns and exchanges are only accepted if the product is unopened. Also, product must be in its original packaging. An invoice or a screenshot of the order must be provided to return the product.
Please send an email to support@sohimijapan.co.jp with the following information within 48 hours of receiving the product.
・Order Number
・A photo of the packaging (outer box) of the product you received
・A photo showing the condition of the product.
In addition, please note that sale products are not eligible for return.
Refunds are typically completed within 30 days (this may vary depending on your bank/financial institution).
In the case of credit card payment, the refund will be made to the credit card used for payment. The timing of the refund depends on the card company. For details, please contact your credit card company or financial institution.
If the above does not resolve the issue, please contact us using the button below.